This Is Our Moment Capital Campaign
Ground Breaking – October 7, 2018!
Building Committee Update – January 2018
In church conference Wednesday, January 17, 2018, the Building Committee Recommendation to move forward on our new Preschool/Children and Office complex as well as the Welcome Center/Great Hall was unanimously approved!
Updates will be forthcoming as construction documents and drawings proceed and interim finance is explored.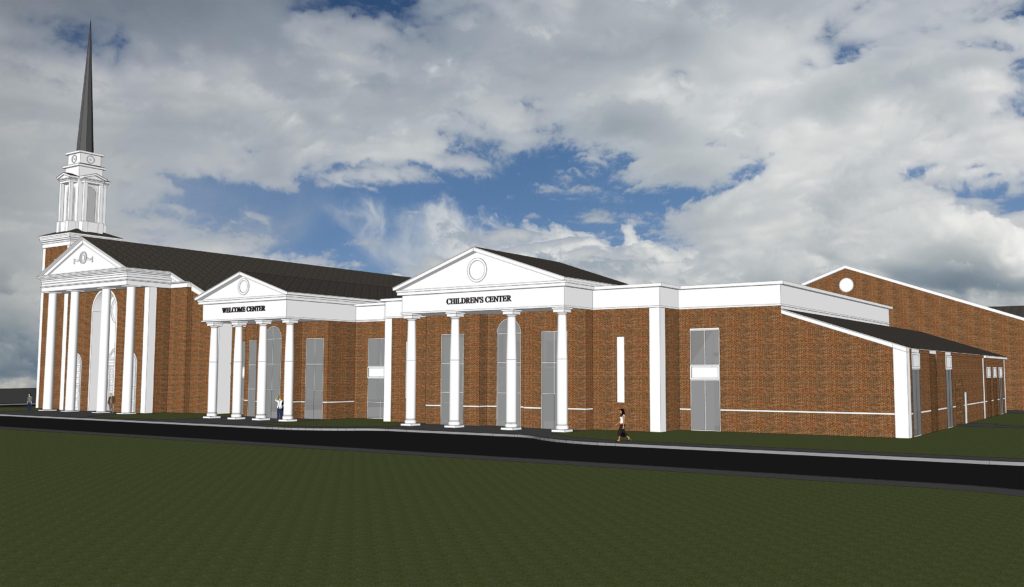 This is Our Moment Video – Fall 2016
This is Our Moment Children
This is Our Moment Students
Pledge Payment Options – Easy Ways to Give:
Please make checks payable to First Baptist Church
and write "Capital Campaign – Phase 1" on the memo line
Deposit in the offering plate or mail to:
Stock gifts can be transferred to the Church's brokerage account.
For more information, contact the Church's financial officer
at 936.634.3386 or by email at laurie@fbclufkin.org.
Give to the campaign online here!