Children's Ministry
(Kindergarten – 6th Grade)
COVID-19
WE LOVE OUR CHILDREN AND ARE HERE FOR YOU!
We are still ministering to our kids and babies during this time virtually and through limited smaller group activities!
Follow our Facebook Page for the latest! Contact the church office or email Katie@fbclufkin.org if you need anything!
Sundays

Wednesdays
Summer!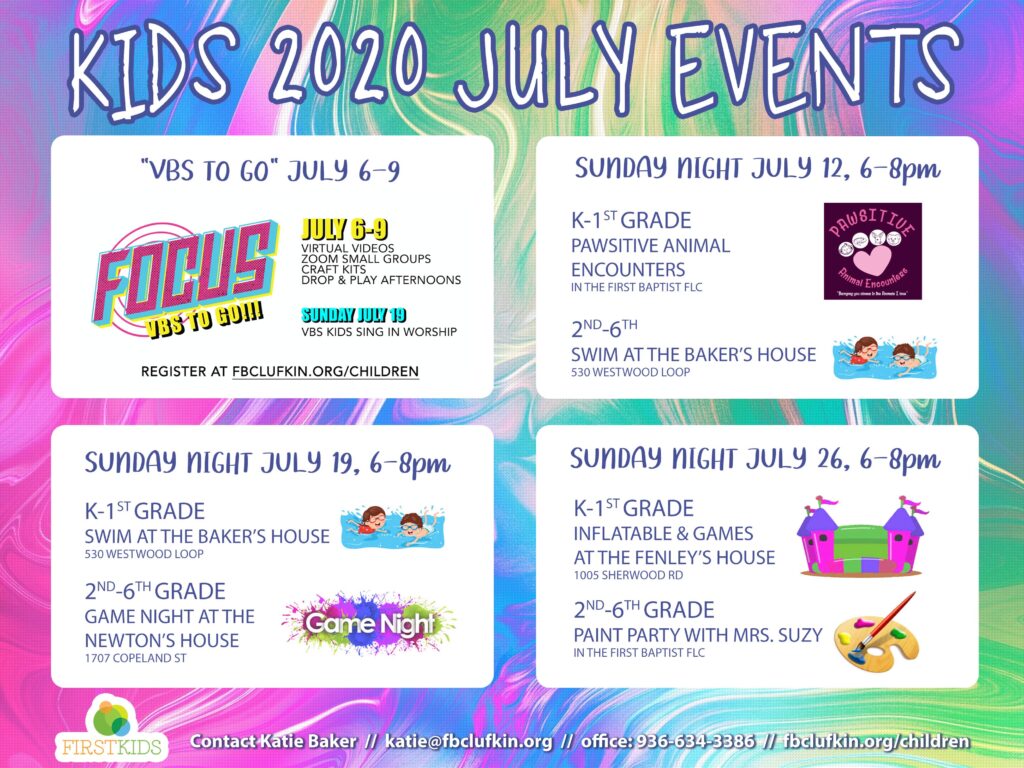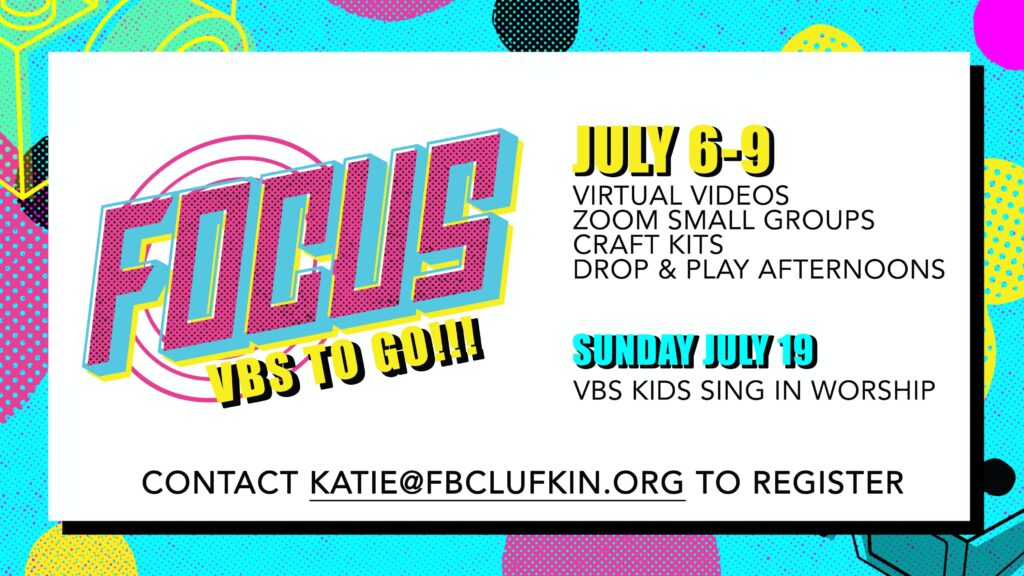 JULY 6-9, 2020
Registration is closed as of June 19, to check availability, contact katie@fbclufkin.org.
Katie will send an email to parents of registered children with VBS website link, password and information.

Pick

up packets on Sunday, July 5, after worship service or on Monday, July 6, morning from 9am-12pm.
VBS Music & Kids Sing in Worship on Sunday, July 19th
We will include a music CD in your child's packet and share the video online, and we will all learn a song together. We'll talk about the song on our Zoom calls and also on the afternoon that your child's age group meets in the FLC. Then, on July 19th, we'll be spreading the kids out on the stage and floor level in the sanctuary and singing in the worship service at 10:30am. I hope you'll make sure your child joins us that morning. I know it will be an encouragement to those in attendance, and it will help remind them of WHY we are committing to the huge task of building and paying off a brand new building.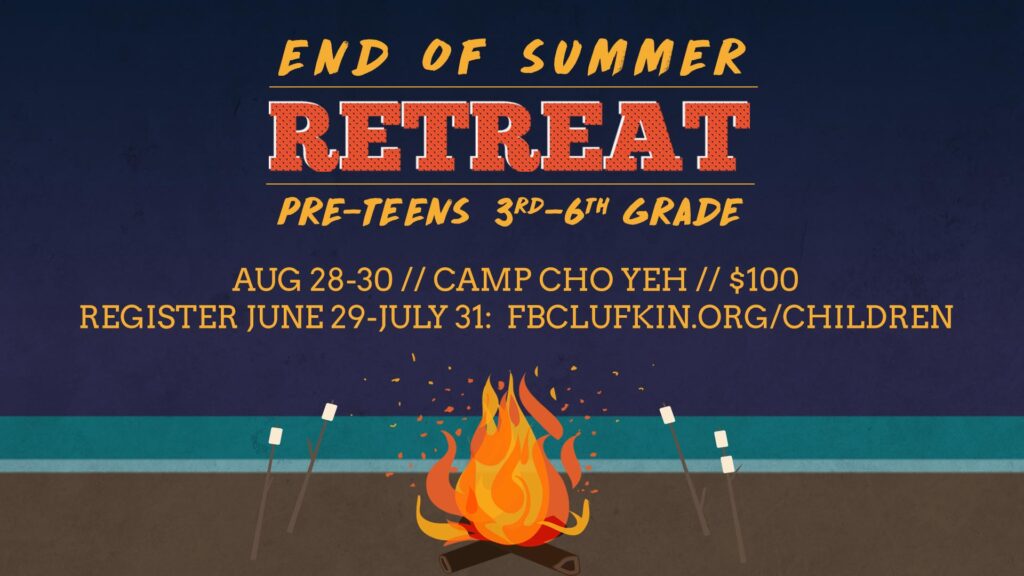 In the event that the retreat must be cancelled, refunds will be issued.
(WAIVER FORM COMING SOON)

Preschool Ministry
Wiggle Worship
Meets during the morning worship service.
Each Sunday includes music, Bible stories and fun!
New to the Pew
The first Sunday of each month we invite all children in our
Preschool class to attend the first part of
worship service
to begin learning what "big church" is all about!