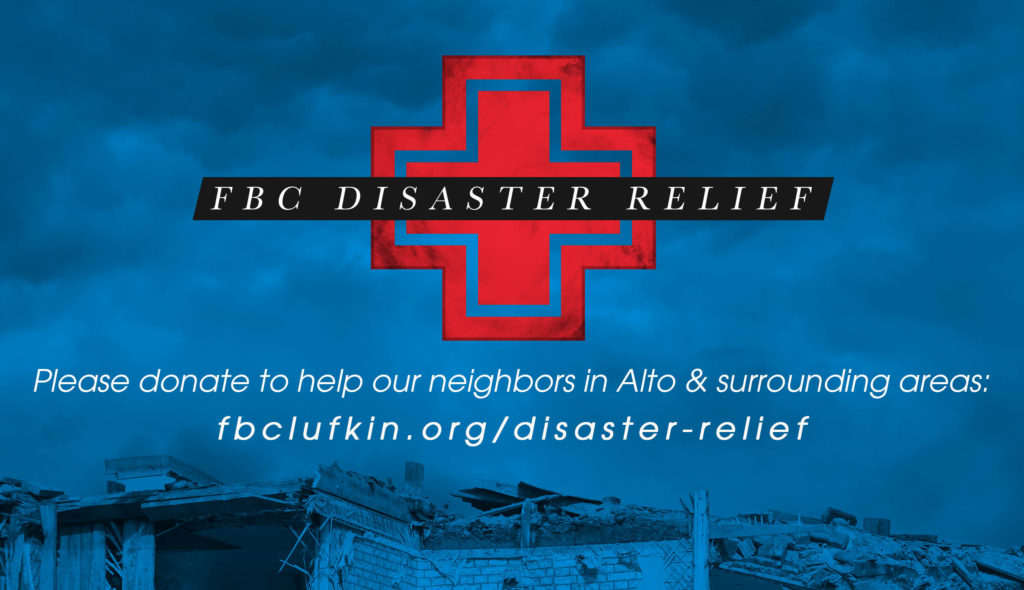 Alto Disaster Relief
First Baptist Church is partnering with the relief efforts of the Texas Baptist Men Disaster Relief Group to help the Alto community. As of Monday morning we have already donated $1,000 in funds to help support the chainsaw, feeding, shower, temporary roof, electrical support, and chaplain units deployed through TBM to the Alto area.
Over the next few days and weeks we will be meeting and coordinating with local agencies and ministries on the ground with ways we can tangibly serve our neighbors in Alto.
Quick Facts:
FBC has given $1000 to TBM and their disaster relief units on the ground.
You can continue to give by donating to our FBC Disaster Relief fund in person at the church or online by donating to the FBC Missions Fund (see link/button below).
In the days and weeks ahead we will assess how we can tangibly serve our neighbors in Alto.