Local & State Missions
COVID-19
If you are wondering how you can serve during this time or if you know of specific needs in the church family or community, call the church office and leave a message. You may also email walker@fbclufkin.org.
8.8.20 BACK TO SCHOOL BONANZA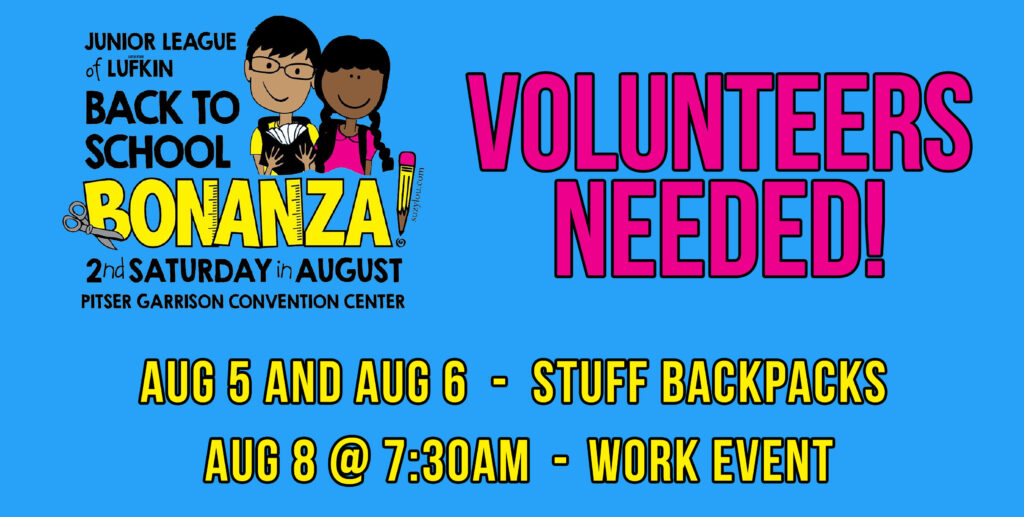 8/5-8/6 STUFF BACKPACKS WITH JUNIOR LEAGUE
SIGN UP AT THE LINK BELOW.
8/8 BACK TO SCHOOL BONANZA EVENT
TO VOLUNTEER AT THE EVENT WITH THE CHURCH, ARRIVE AT THE CONVENTION CENTER AT 7:30AM AND LOOK FOR PASTOR MARK!
(WEAR PURPLE LOVE LUFKIN SHIRT IF YOU HAVE ONE)
(You may also sign up to volunteer at the event using the above link but you will not be placed with FBC)
FBC Lufkin has been heavily involved in creating this organization that recaptures food from local schools and distributes to people in need! If you would like to be involved, contact secondhelpingsofangelina@gmail.com!