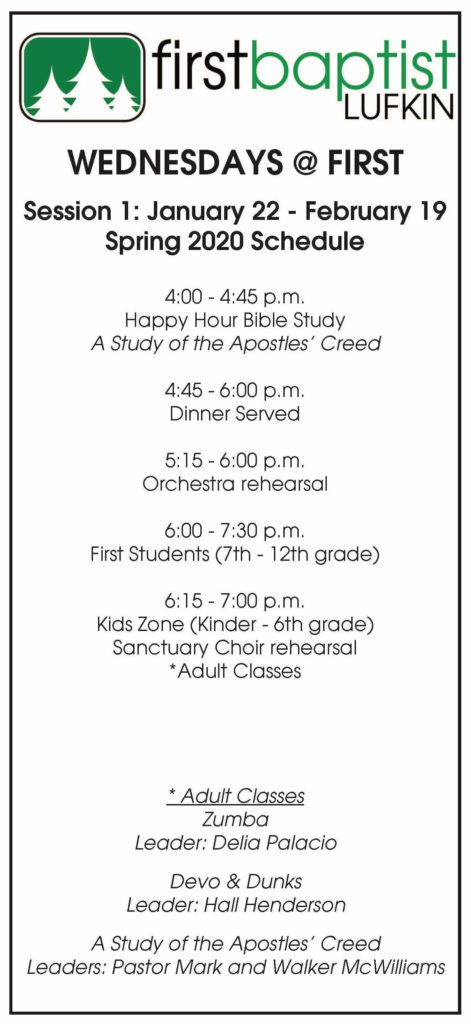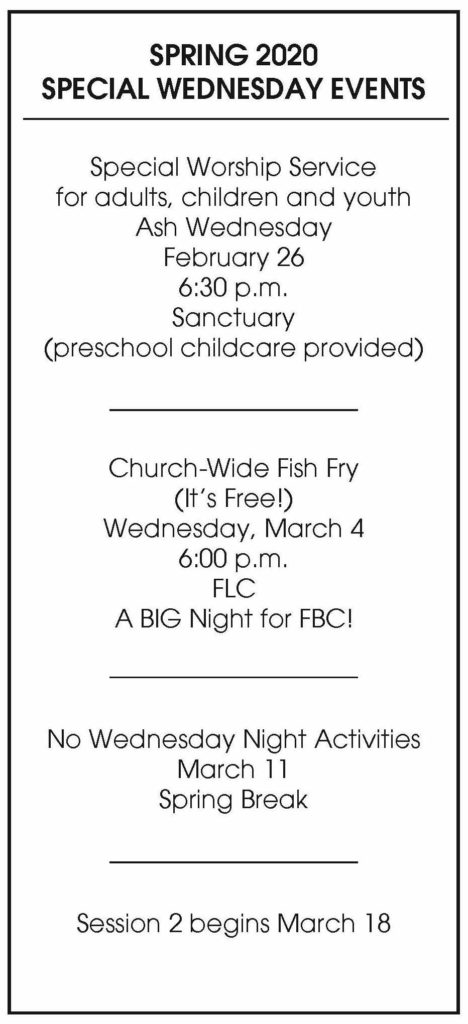 Spring 2020 Menu

(subject to change)
January 29 – Chicken & Wafflies
April 15 – Chicken Sandwich
SPECIAL WEDNESDAY EVENTS:


YOUTH & CHILDREN'S WEDNESDAYS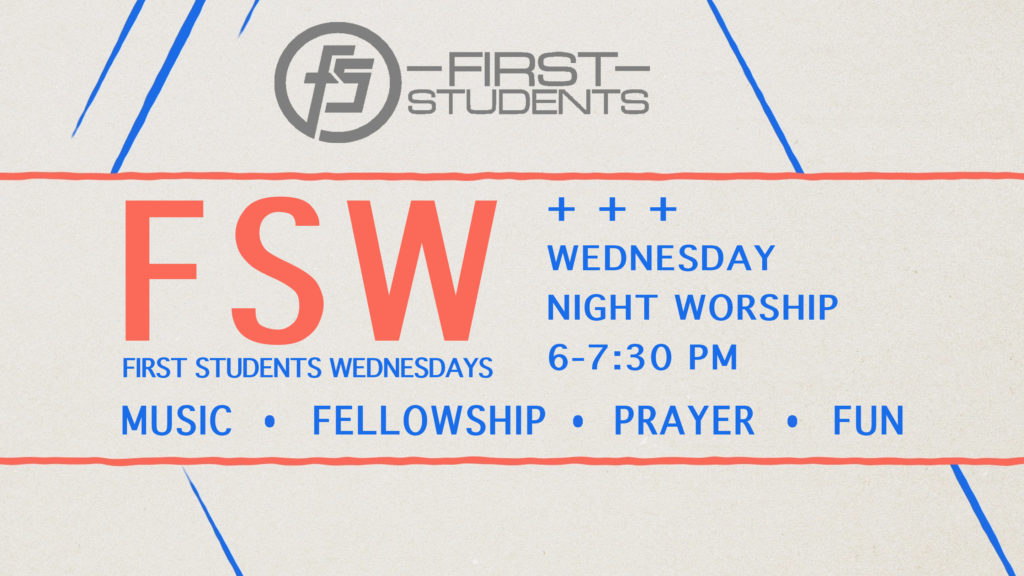 ***WEDNESDAY EVENING CHURCH ACCESS***
During Wednesday evenings the only access to the church facilities will be through the back (office and FLC) gates. The sanctuary can be accessed through the back glass doors. The front doors, side door and back wooden door will all remain locked.