FBC Lufkin Student Ministry
7th-12th Grades
WEDNESDAY WORSHIP SPRING 2020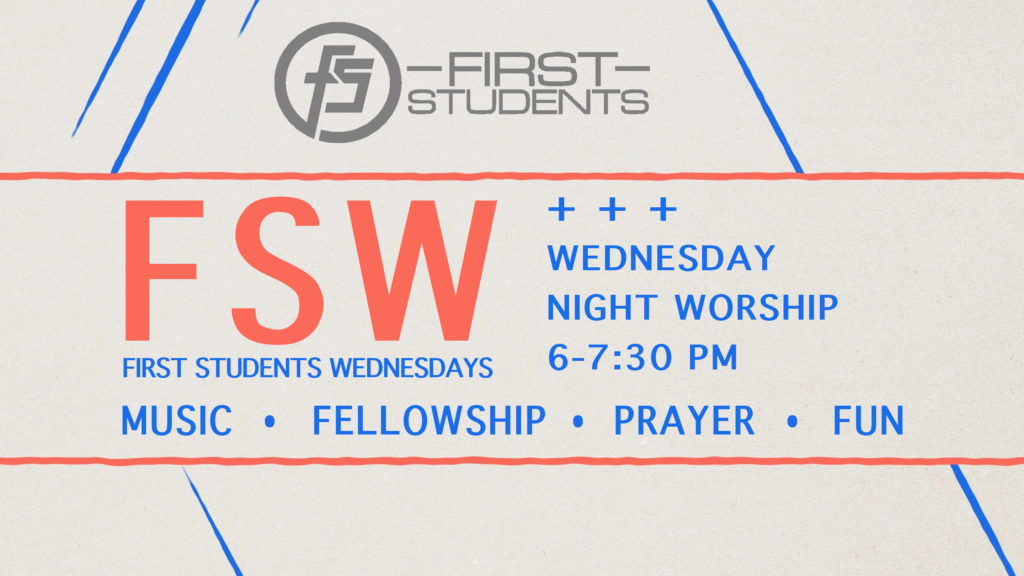 YOUTH SUMMER CAMP 2020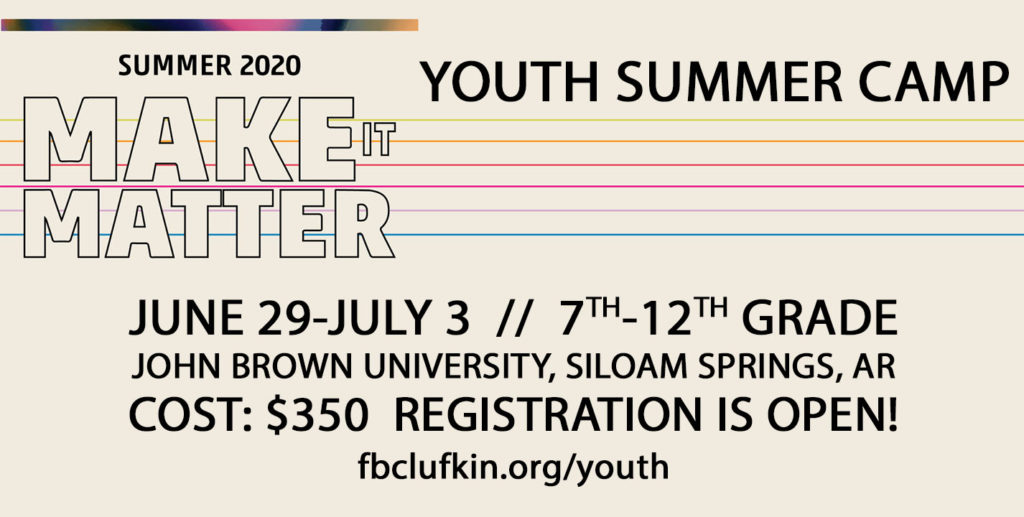 REGISTRATION IS OPEN!
There is help available if you need it! If you have multiple students wanting to go, we can give you a discount!
We also need at least two additional adult chaperones to help with driving (7-1/2 hours one way) and to lead small groups. Can be you, a person you know at church who you encourage to be a chaperone, or your college student who is home for the summer (and you want out of the house for a week)! Contact Dan if interested.
SENIOR TRIP 2020