Local & State Missions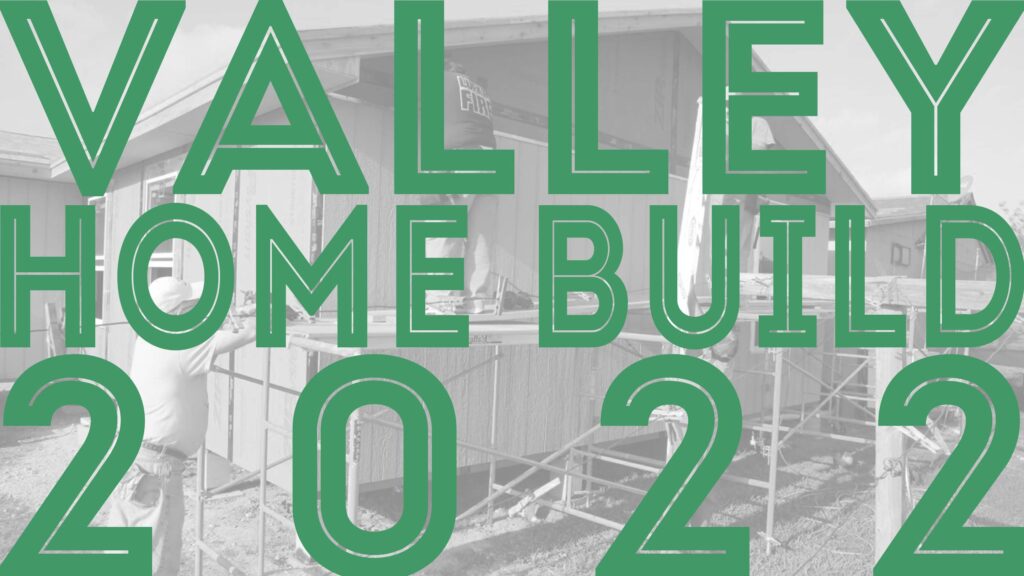 Join us in this mission to help build homes for families in Penitas, Tx (Rio Grand Valley) who have qualified for and completed the required Buckner Hope Center programs. 2022 will be our eighth year to build homes for families. This year we are building two dry-in homes in memory of Tino Villasana and Garland McWilliams, dedicated participants in years past.
LUFKIN WORK DAYS:
8AM-12PM EVERY SATURDAY
Beginning January 22 through March 5, 2022 in the church parking lot
SPRING BREAK TRIP TO THE VALLEY
MARCH 12-19 // Penitas, Tx
OPTION 1: March 12-16
OPTION 2: March 16-19
OPTION 3: Come the entire trip or as you are able.
No building experience or tools required! All are welcome to help in or out of town and come and go as your schedule allows.
If you would like to give to this mission, you may give online and choose "Valley Build" from the Fund drop down menu or note "Valley Build" on your check. We encourage and invite all to participate by helping to build, through prayer, and/or by giving!
SIGN UP LINK AND MORE DETAILS TO COME!